Bye Song Lyrics – Aditya Bhardwaj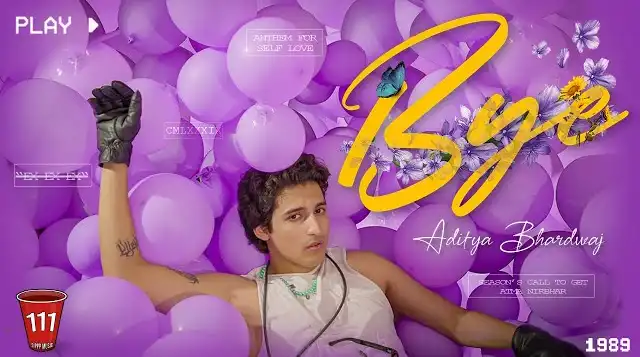 Bye Song is sung by Aditya Bhardwaj with music composed by Aditya Bhardwaj and lyrics written by Aditya Bhardwaj.
Bye Lyrics
Song Name: Bye
Singer: Aditya Bhardwaj
Mujhe laga tha tu rukega meri zindgii mein
Jab-se gaya hai zindgi se ni hasii main
Aisaaaaaa
Mere saath hi hotaaa hai kyunn?
Har baari aata koi meri zindgi mein
Bina bole chala jaata meri zindgi se
Aisaaaaa
Mere saath hi hotaa haii kyunn??
Jisee chaha tha sabse zyada
Vohi chord ke mujhe aaadhaaa
Gayaaaaaaaaaaaaaa
Nahi karna bharosa mujhe ab kisi pe
Jise jaana hai vo chala jaye zindgi se
Or haan,
Kabhi vapas mud ke aana naa…
Ismein bhi meri hi to galti hogiii,
Main hi to baaton se na paltii hongii,
Meri hi bandion se jalti hogiii naaa……..
Usmein to pakka meri galti hottiii,
Agar tere saath main bhi chal di hotii,
Nahi pata ke aage jake hota kyaaa?
Tujhe nahi tha bharosa to tu bol deta,
Muh pe aake meri aankhein dono khol deta,
Par naa,
Tujhse ye bhi hua nahiiii
Jisee chaha tha sabse zyada,
Vohi chord ke mujhe aaadhaaa
Gayaaaaaaaaaaaaaa.
To jo chala gaya jane dona zindgi se,
Jise aaana hoga aayega vo zindgi mein,
Ab to,
Mujhe ghanta farak ni padta haii,
Kyunki ho gaya hai pyaar mujhe ab khudi se,
Ab jaana nahi kabhi uss bekhudi mein,
Or haaan,
Ye pyaar vyaar baskaa naaaa
Bye!!!
Wo jo chala gaya jaane do na zindagi se lyrics
Music Video